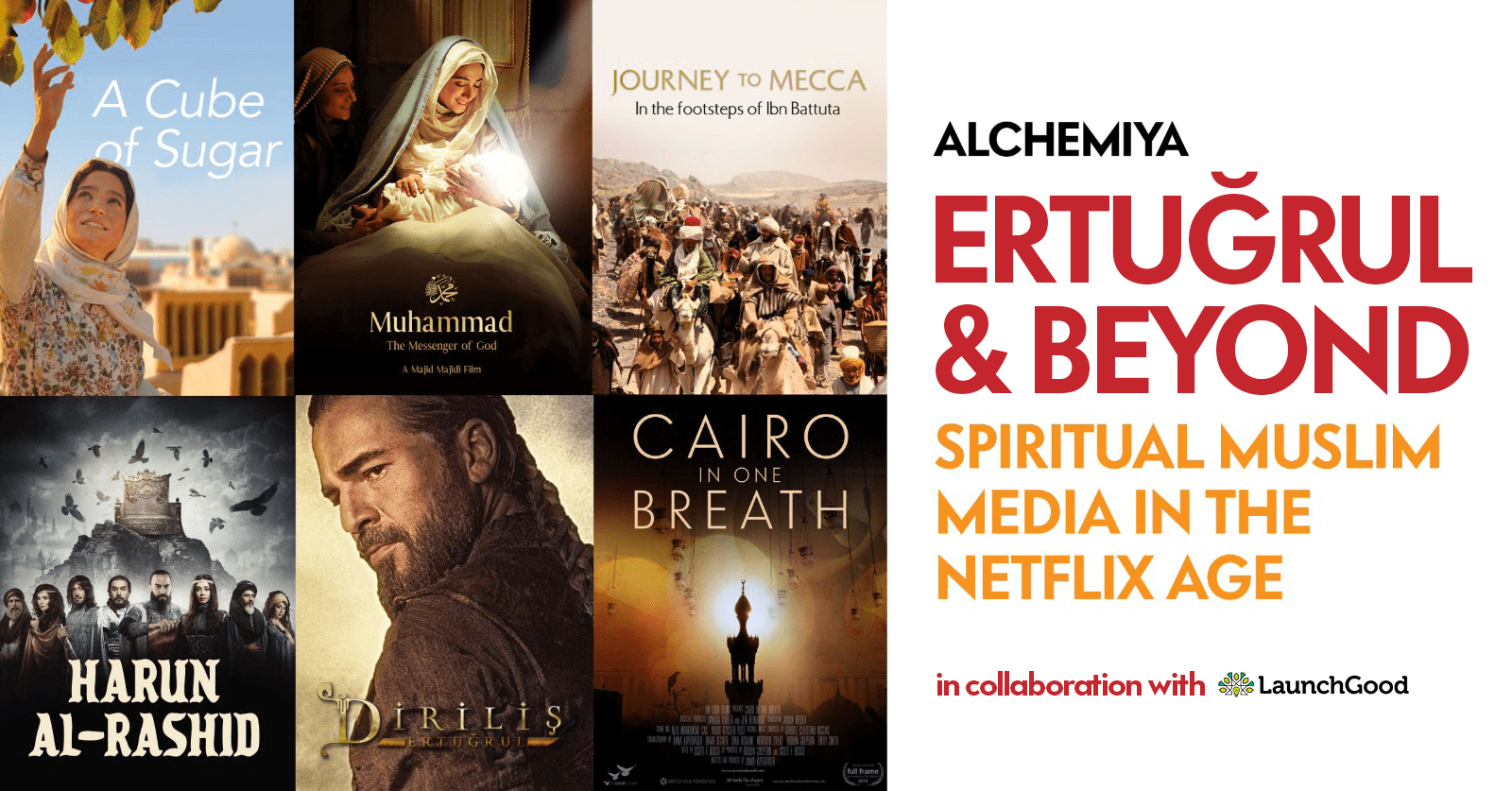 Ertuğrul & Beyond – Spiritual Muslim Media in the Netflix Age
Ertuğrul & Beyond – Spiritual Muslim Media in the Netflix Age
On Saturday 22nd August, 2020, Musilm video on demand provider, dubbed "The Muslim Netflix", held an online discussion assembling some leading filmmakers from the Muslim community to discuss the future of Muslim media – Ertuğrul & Beyond – Spiritual Muslim Media in the Netflix Age.
With the phenomenal success of the TRT series Diriliş: Ertuğrul, it is clear that Muslim demand for high quality film, TV, drama and documentaries is at an all time high. Many Muslims are looking for alternatives for their families to the mainstream TV outlets such as Netflix, Amazon, Disney and even traditional broadcasters like the BBC. Why? Because the "Muslim" themed content they produce is often an inaccurate portrayal of Muslims and our faith.
Alchemiya.com has amassed over 300 individual titles of a diverse range of content that is a start to an alternative to the mainstream video on demand providers. Do check it out. You can download Apple and Android apps from the apps stores, just search for "Alchemiya".
If you missed the discussion you can catch up with it on the Alchemiya platform for free.
Alchemiya is presently running a LaunchGood Campaign to raise funding to initiate a pipeline of original films with Muslim filmmakers. If you are fed up with what is available in the mainstream and poor quality of Muslim media in general, now is the chance to make a difference. Please support and share.